My First British Bike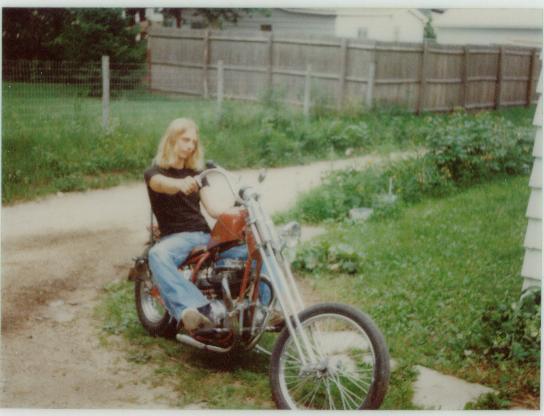 This is me in 1980 or so after I first built my 1969 BSA Thunderbolt. I was so Proud
of that bike. Thought I looked tough too. Now I just laugh to see how skinny I was.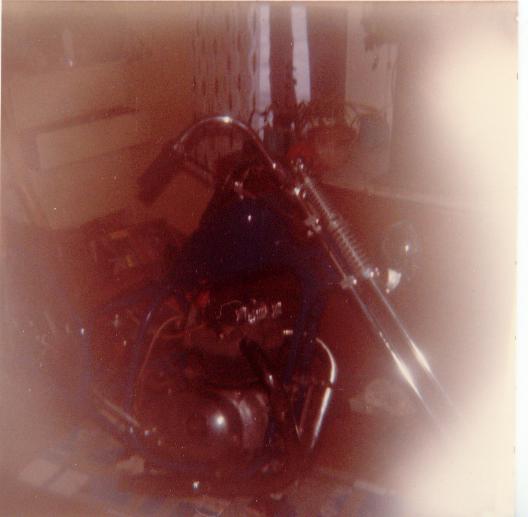 Then one night I had a dream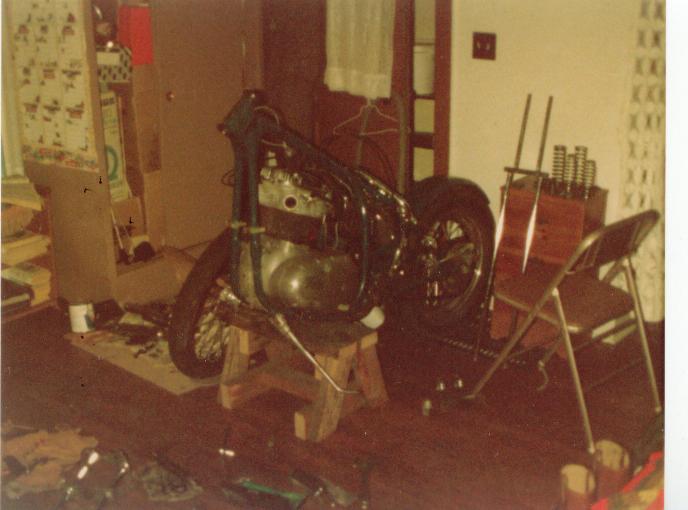 Everything was disassembled and either polished or painted.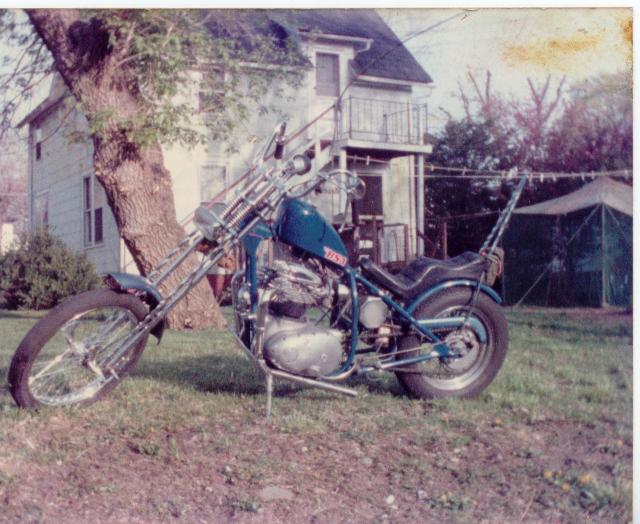 This resulted in a nice looking but still crude machine. It's hard to see but the
wheel rocker on the springer is shaped like a duck.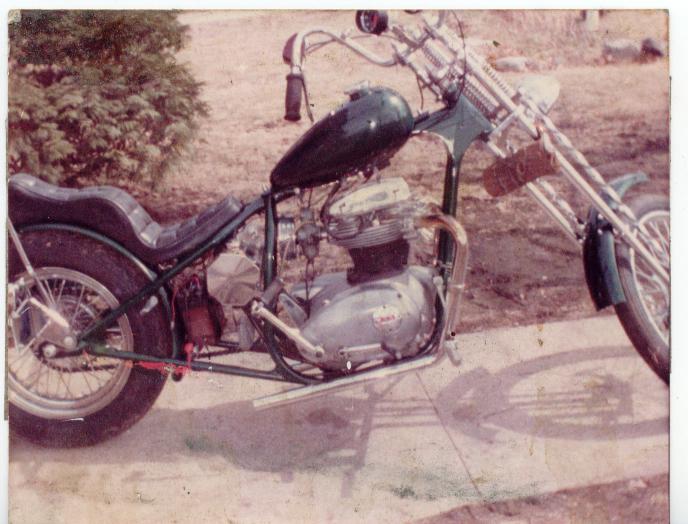 Then I built it into this. A little more refined and green.
Did you know green was bad luck for motorcycles?
About this time it was getting hard to find a job so
I moved to Seattle looking for work....
I rode my lovely chop all over Seattle and western Washington state.
Then one sad day....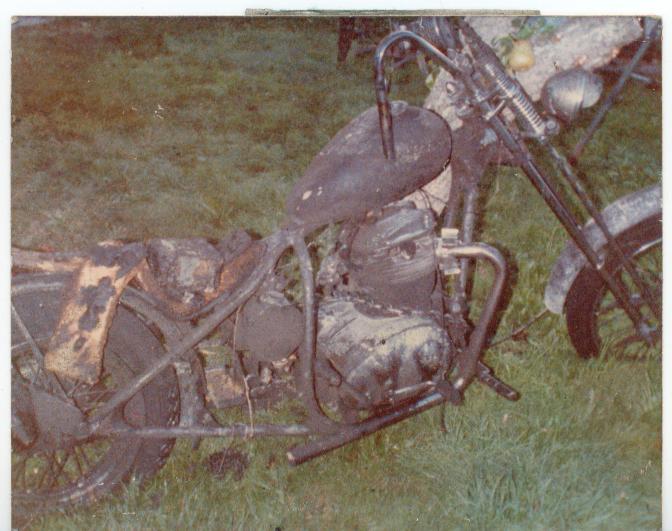 There was this fire.
The cost of living in the great north wet in the early eighty's sent me packing again.
So I moved back home to Wisconsin.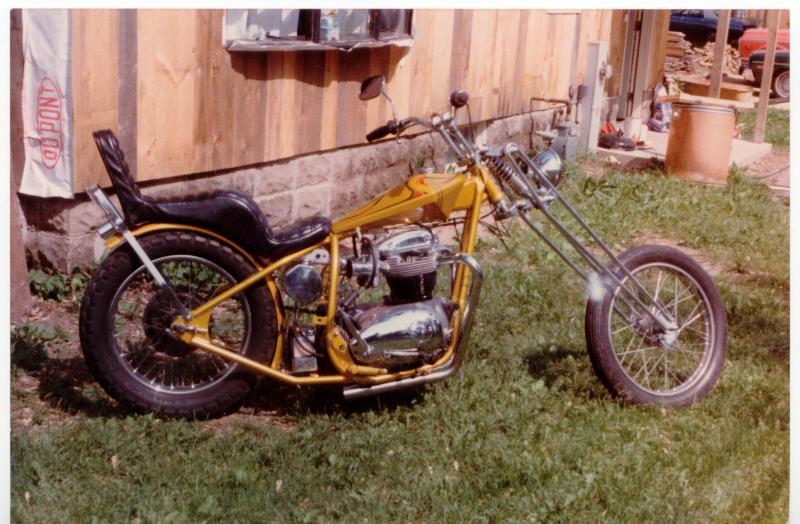 And rebuilt my bike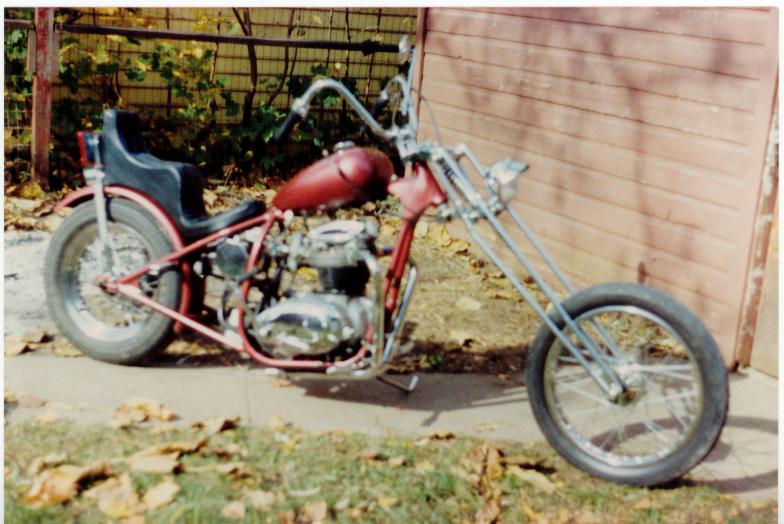 Again and again.
After a while I started getting more and more into stockers and didn't ride my chop.
One day I mentioned to my buddy that I was thinking of selling it.
He bought it on the spot.
It has languished in his garage for many years. Now he has the motor being rebuilt
and is getting it painted. When done, I will add a photo here with me sitting on it.
Full circle...
Amen